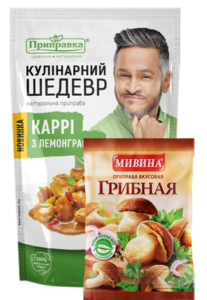 Production of packaging for spices requires a lot of practical experience and modern equipment. Spices and seasonings are hygroscopic materials that easily absorb moisture and then quickly become unusable.
There is also a problem of laminate destruction under the influence of aggressive essential and pepper oils. For high-quality packaging of such products, it is necessary to use both special barrier films and chemical-resistant adhesive systems.
The Havy Product Company manufactures the following types of packaging for fat-and-oil products to order:
– packing for spice;
– packing for seasoning;
– packaging for hot sauces;
– packaging for flavored oils.